Leisure product
Leisure tool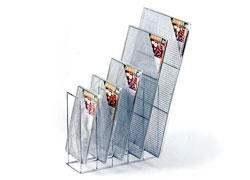 Are you still suffering from the exhausting charcoal ignition and extinction? We have the solutions for you!
We also have the grills and griddles for replacement.
Please learn more about the product information through each category.
The reference prices are all tax excluded.
SS-25 Stainless smoker
Cylinderical stainless smoker.
You can cook many foods once.
Air holes is adjustable for 6 patterns . You can adjust air quantity and temperature.
Made of stainles, strong and hardly damage!

Size / W29 × D29.5 × H18.5cm approx.
JAN / 4971715 366704
Reference price / 8,000YEN
To learn more about the product

BB-18 Stainless sliding fire tong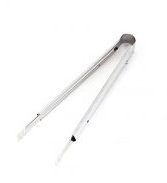 Stainless sliding fire tong.
This fire tong can slide from 28cm to 42cm.
When it is short size , you can put it in a Charcoal box(3kg Charcoal box).
Size / L29~41cm approx.
JAN / 4971715 366681
To learn more about the product

BB-16 Clip souce dish(4PCS)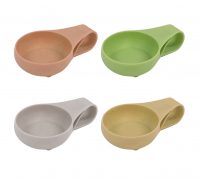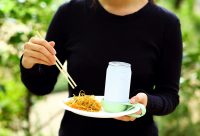 Clip souse dish for BBQ.
You can clip it to paper dish and it prevents souses from spreading through the whole dish!
It has storage space for chopsticks which prevents it from fallin down.
You can usei it as a drink holder.
Various color line up , you can distinguish own from others.

Size / W12.6cm × D7.8 × H3.4cm approx.
JAN / 4971715 366674
To learn more about the product

SCS-60 STAINLESS COOKING STOVE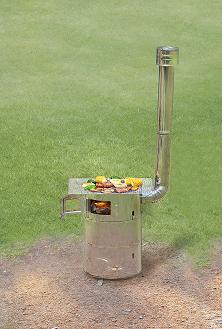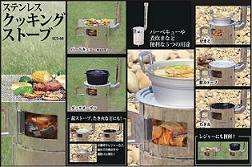 5 uses available (bonfire, stove, oven, BBQ, Dutch oven)
Grate's height is adjustable to match the cooking( high: charcoal; low: firewood)
Adjustable to match the cooker's size.
You can use it as a BBQ stove with a BBQ grill(not included).
With gates (each at the front and rear side) for adding charcoal or firewood easily.
Size / φ37 X 135.5㎝ approx. (including lid on the top)
JAN / 4971715 241582
Reference price / 30,000YEN

BB-15 Tongs which can catch Gridiron and Foods
The tongs which also helps to lift up the grill easily. So convenient while adding charcoals.
The tips of tongs are well designed to clip the food easily.
Hard to become hot handles made of nature wood.
Size / L36cm approx.
JAN / 4971715 366483
Griddle
CP-32
Size / W44 X D31.5 X H5cm
JAN / 4971715 363635
Reference price / 3,500YEN
CP-44
Size / W44 X D44 X H6cm
JAN / 4971715 363291
Reference price / 4,000YEN
CP-58
Size / W44 X D58 X H6cm
JAN / 4971715 363307
Reference price / 4,500YEN
CP-68
Size / W44 X D68 X H6cm
JAN / 4971715 363314
Reference price / 5,500YEN
CP-90
Size / W60 X D90 X H6cm
JAN / 4971715 364557
Reference price / 10,000YEN
Sub-Gridiron for Sichirin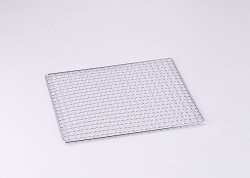 C-35
Size / W35 X D21cm
JAN / 4971715 362836
Reference price / 1,300YEN
C-41
Size / W40.5 X D25.5cm
JAN / 4971715 363079
Reference price / 1,500YEN
Sub-Gridiron for BBQ STOVE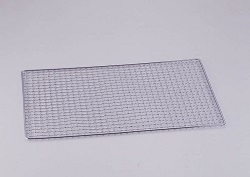 C-30
Size / W29.5 X D29.5cm
JAN / 4971715 361730
Reference price / 800YEN
C-32
Size / W31 X D29.5cm
JAN / 4971715 362652
Reference price / 900YEN
C-45
Size / W41.5 X D29.5cm
JAN / 4971715 361747
Reference price / 1,000YEN
C-50
Size / W46.5 X D29.5cm
JAN / 4971715 360245
Reference price / 1,800YEN
Gridiron for BBQ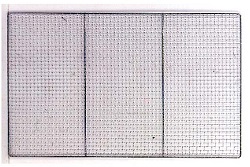 Grill (S)
Size / W30 X D45cm
JAN / 4971715 800710
Reference price / 1,000YEN
Grill (M)
Size / W39 X D50cm
JAN / 4971715 800697
Reference price / 1,300YEN
Grill (L)
Size / W40 X D60cm
JAN / 4971715 800680
Reference price / 1,500YEN
Grill (XL)
Size / W50 X D80cm
JAN / 4971715 800673
Reference price / 3,000YEN
Grill (XXL)
Size / W60 X D90cm
JAN / 4971715 800826
Reference price / 4,000YEN
BQA-30 BBQ Gridiron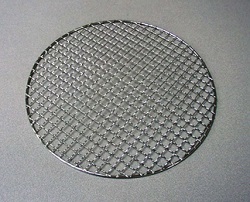 Size / φ30cm
JAN / 4971715 364847
Reference price / 1,000YEN
Bottom Gridiron for Dutch oven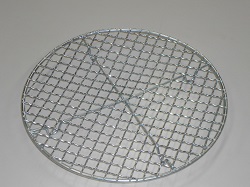 DOA-8
Size / φ17cm
JAN / 4971715 363185
Reference price / 1,500YEN
DOA-10
Size / φ20.5cm
JAN / 4971715 363192
Reference price / 1,800YEN
DOA-12
Size / φ24cm
JAN / 4971715 363208
Reference price / 2,000YEN
BB-1 Wood handle BBQ Tongs
Size / W6 X D3 X H37.5cm approx.
JAN / 4971715 364236
Reference price / 1,000YEN
BB-2 Wood handle BBQ Thurner
Size / W7 X D4.3 X H39cm approx.
JAN / 4971715 364229
Reference price / 1,000YEN
BB-4 Wood handle cabinet scraper 105mm
Size / W10.5 X D2 X H25.5cm approx.
JAN / 4971715 364243
Reference price / 1,000YEN
BB-8 Grill Brush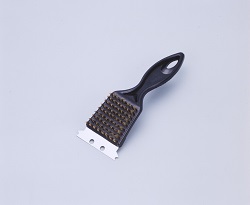 Size / W6.3 X D4.3 X H19cm approx.
JAN / 4971715 363048
Reference price / 500YEN
BB-9 Multifunctional BBQ Brush
Size / W11.5 X D6 X H13.5cm approx.
JAN / 4971715 364212
Reference price / 1,300YEN
BB-10 Almighty Tongs(S)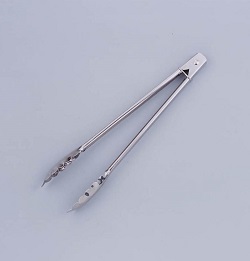 Size / W3.3 X D3 X H30cm approx.
JAN / 4971715 364533
Reference price / 500YEN
BB-11 Almighty Tongs(L)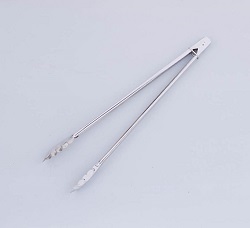 Size / W3.3 X D3 X H40cm approx.
JAN / 4971715 364540
Reference price / 800YEN
BB-12 Stainless Fire Tongs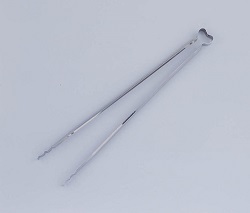 Size / W4 X D2.5 X H45cm approx.
JAN / 4971715 364588
Reference price / 800YEN
BB-14 Wood handle BBQ skewer three-piece set
Size / φ1.2 X H38.7cm
JAN / 4971715 366407
Reference price / 500YEN